Reliable Public Power Provider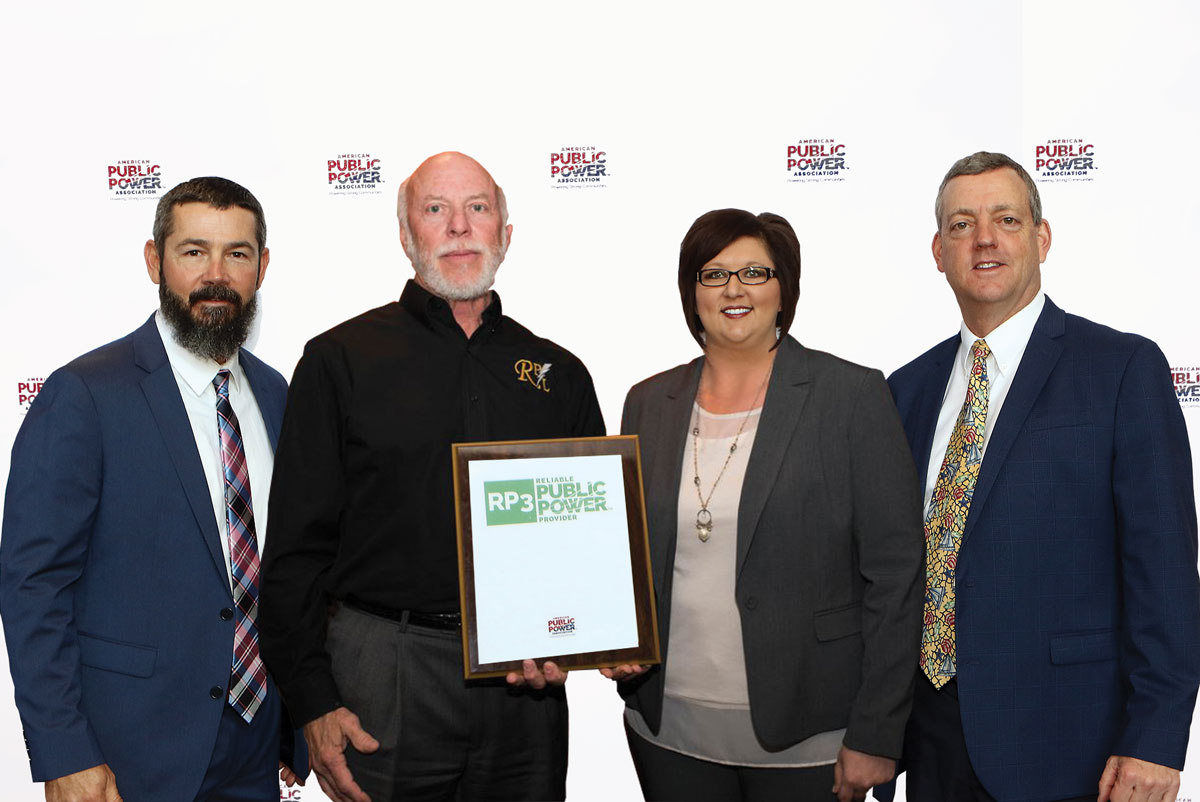 Ripley Power and Light Company showed once again that it provides customers safe and reliable electric service. For the fourth time, our utility received the Reliable Public Power Provider (RP3) award from the American Public Power Association in April 2016.
Ripley Power and Light earned the Diamond RP3 Award for the second time – the highest of three levels of recognition and the most difficult to achieve and maintain. Utilities that demonstrate high proficiency in reliability, safety, workforce development and system improvement are given the title and set apart as one of the best utility companies in the nation.
Criteria get tougher each application cycle, so utilities must be continuously improving to help maintain the designation.
"We're honored to receive the diamond RP3 designation," said Ripley Power and Light President and CEO Mike Allmand. "Our employees put in a lot of hard work to serve this community. RP3 represents a much appreciated recognition of this hard work."
The RP3 designation lasts for three years.
Here's a closer look at the criteria used for the award …
Reliability: Reliability goes deeper than day-to-day service. The reliability section includes collecting and analyzing reliability data, having a mutual aid agreement, devising and using a system-wide disaster management or emergency response plan, and implementing cyber and physical security.
Safety: Utilities must create a culture of safety with commitment from top management. All aspects of operations from power generation to line work require safety protocol. The delivery of safe and reliable electricity demands benchmarking safety metrics, focusing on frontline workers, and implementing rigorous safety training.
Workforce Development: We train our staff through webinars, workshops, conferences, college courses and in-house programs.
System Improvements: This section focuses on how we maintain system integrity and promote long-term planning through managing utility assets and system improvement.
---
Excellence in Safety
When it comes to safety, Ripley Power and Light takes its work seriously and has the awards to prove it. Since 2015, our utility has placed first in Group C (utilities our size) in the American Public Power Association safety awards.
"At Ripley Power and Light, we are proud of the service we provide our customers," said Ripley Power and Light President and CEO Mike Allmand. "But above all else, we are proud of our safety record – proud that we do everything we can to send our people home to their families every night."