Seek 'n Find Summer Safety
Hunt for electric safety tips as you learn how to protect yourself and others when you head outside this summer. Find and circle the 25 words or phrases that are listed below in bold. Words can be horizontal, vertical, diagonal or backward.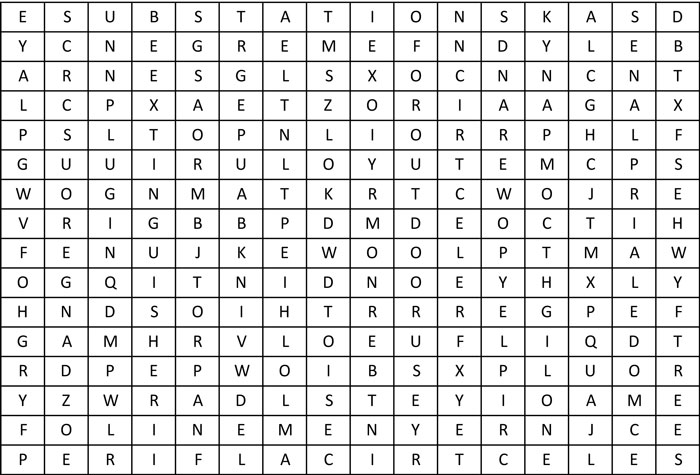 Make sure Ripley Power and Light Company has your correct phone numbers in our outage management system.
Call or text Ripley Power and Light to report a power outage.
Do not go near substations or downed electric lines.
Do not climb trees that are close to power lines.
Never climb or play around utility poles.
Play in open spaces or fields away from power lines so kites, model airplanes, balloons or drones do not get stuck in the lines.
Posting flyers on utility poles can be dangerous for you and the linemen who may need to climb them in an emergency.
Make sure any extension cords that you plug in outside are marked for outdoor use.
Never pour water on an electrical fire. A fire extinguisher that is rated for use on electrical fires should be used instead.
Do not use indoor lights for outdoor purposes.