Tennessee recognizes Lauderdale County's 'outstanding' volunteers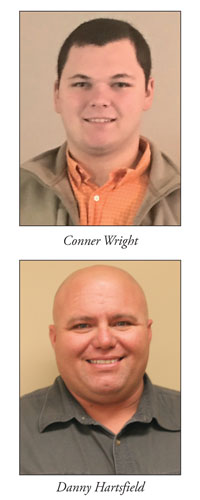 Conner Wright of Halls and Danny Hartsfield of Henning received the Governor's Volunteer Star Award for their dedicated service to the citizens of Lauderdale County.
The awards are part of an initiative from Volunteer Tennessee that seeks to recognize outstanding volunteers from each of Tennessee's 95 counties.
Both Hartsfield and Wright have served as volunteers and leaders through various organizations.
Conner, the youth volunteer recipient, is a senior at Halls High School and the son of Kevin and Kami Wright. Hartsfeld is employed by Lauderdale County. 
Gov. Bill Haslam will honor the award winners at a banquet March 11.
The State of Tennessee is a national leader in the promotion of volunteerism, community service initiatives and partnerships in which its citizens of all ages and backgrounds engage in services addressing the educational, public safety, environmental, and other human needs of the state and nation.