Ripley awarded sidewalk grant
The City of Ripley received an $880,000 grant from the Tennessee Department of Transportation (TDOT) to create better sidewalks and bike paths on a quarter-mile stretch of Washington Street between Ripley High School and Save-A-Lot.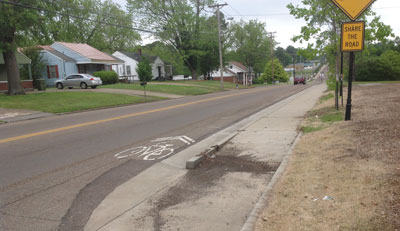 The grant will help the city make needed improvements to increase the walkability of the community and the overall quality of life, said Tennessee State Sen. Ed Jackson.
In a similar comment, State Rep. Chris Hurt said the funds will create more transportation options for people by improving facilities for walking, biking and transit, which is essential to the continued success of the city.
TDOT's Multimodal Access Grant Program was created to support the transportation needs of transit users, pedestrians and bicyclists through infrastructure projects that address existing gaps along state routes.
Washington Street is State Route 209.
The projects are state-funded at 95 percent up to $950,000 with a 5 percent local match, according to TDOT.
Lauderdale County, with a poverty rate of 23 percent and a three-year average unemployment rate of 7.5 percent, received the grant as one of 15 distressed counties in Tennessee.