The story of Amora Rose and her nine puppies ends happily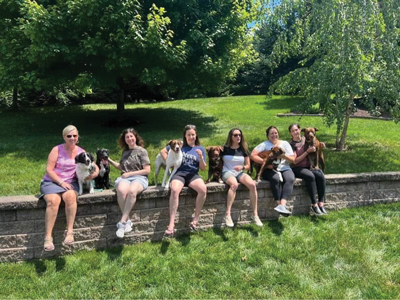 A pregnant, stray dog wandering outside in cold weather caught the attention of Ripley Power and Light Company employees, who helped turn a potentially sad story into a heartwarming tale.
In February 2021, employees spotted a dog wandering near their building. It was obvious the small border collie mix was pregnant and had no food or water, but she would not allow anyone to approach her. Employees placed food and water outside but were unable to gain her trust.
Concerned for her safety as the weather turned sharply colder, employees called animal control, whose officers were also unable to contain the dog.
That's when Patricia Moore stepped in. Moore is founder of Friends of Lauderdale County Animal Shelter—a volunteer-based group that promotes spaying and neutering of pets and assists in finding fellow rescue groups and forever families for the area's overwhelming number of homeless animals.
She received a text message alerting her to the stray dog and helped get the dog to the Lauderdale County Animal Shelter the night before a snowstorm hit.
"Animals at the shelter are either picked up as strays and never reclaimed, or surrendered by their owners for all kinds of reasons," Moore said. "It's almost never the animal's fault, but they pay the price for our irresponsible behavior."
The pregnant dog now had a name: Amora Rose. Not wanting the puppies to be born under the stress at the shelter, Moore took Amora to her home.
She had already contacted the nonprofit Stray Network Animal Rescue, which agreed to accept Amora and her soon-to-be-born puppies. Two days later, Amora safely delivered nine puppies.
A foster family volunteered to house Amora and her puppies until they were fully weaned, vaccinated and adopted into loving families.
However, the story does not end there. Recently, Moore received an update and pictures of a reunion between Amora and a few of her now 18-month-old o spring.
They are all happy and loved, Moore said, noting Amora and her puppies were lucky because the staff at Ripley Power and Light set off a chain of events that kept Amora and her puppies from suffering alone on the streets of Ripley.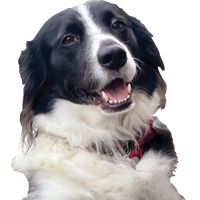 "It really made me proud to know that our community worked together and helped make that happen," Moore said. "Sadly, Amora's plight is not uncommon. There aren't enough good homes or foster families to go around."
To donate, volunteer or adopt a pet, visit the Facebook pages of Lauderdale County Animal Shelter, the Friends of the Lauderdale County Animal Shelter or call 836-PETS (7387).