We want to hear from our customers …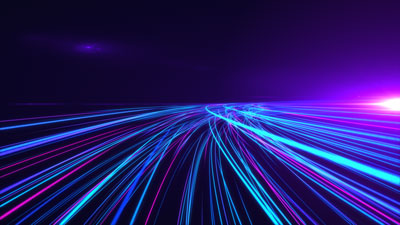 Are you frustrated with your Internet? Problems with speed? Reliability?
Imagine …
Your life with high speed, reliable internet service.
Television streaming or gaming that doesn't pause in the middle of a scene to catch up.
Being able to work from home without the frustration of having poor, unreliable internet.
Zoom meetings with family members across the country, friends, business associates.
Online educational opportunities for your family that aren't interrupted by poor service.
Speeds that allow you to upload or download large files effortlessly.
Internet reliability — like your electric service — that's always on when you flip a switch, that's always available when you need it.
Customer service from your friends and neighbors, people who live in your community.
Why are we asking…
"We're getting enormous pressure from our customers to provide broadband fiber in our service area," said Mike Allmand, President and CEO of Ripley Power and Light.
Ripley Power and Light estimates it will cost $9.8 million to build the fiber network, Allmand said.
"Our board does not want to put our electric customers at risk for this much of an investment, so it has asked us to survey our customers about their interest."
"That's why we're asking our customers to tell us if they want us to do this. Please fill out the survey; we cannot make an informed decision if we do not hear from our customers."
We need your help …
… Ripley Power and Light Company and our Board of Directors need to hear from our customers before we can commit to the expense of building out the fiber network. Customers can show their support by filling out the survey below.
Important:
Filling out and sending in this survey does NOT commit you to sign up for Ripley Power and Light broadband service if we decide to build out fiber to our communities' homes and businesses. The purpose of this survey is to gauge community interest.
Response from customer surveys …
The response from our customer surveys will be the deciding factor for our board to make the decision whether to proceed with building the fiber. If the response level is too low, the following proposal will not be considered …
Our proposal …
Ripley Power and Light Company will build out a fiber-to-the-home and to-the-business network in the areas served by our electric service.
To increase reliability, our network would be served from both the south and north ends of our service territory, providing ultimate reliability for our customers.
We would partner with Aeneas, a company based in Jackson, Tenn., to provide internet, television programming and phone service on our fiber network.
Ripley Power and Light would own the fiber network and lease it to Aeneas. We would always make sure customers have the best service provider. We can change providers, if customers are not satisfied.
Since other internet companies are in our service territory, Ripley Power and Light does not qualify for grants to build the network.
We are reaching out to each city in our service area to provide part of their American Rescue Plan funds to help build the network. This is not tax money, but a grant program funded by the federal government to strengthen this country's infrastructure.
What's in it for our customers …
A reliable fiber network that could offer speeds up to 1 gig and more.
Local customer service. Quick response time to emergencies.
No frustration with inconsistent internet.