It's Fair Time in Lauderdale County!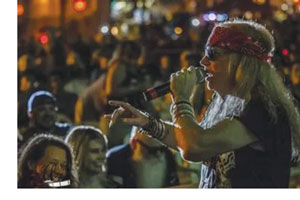 The Lauderdale County Fair will be celebrating its 20th birthday when it opens Sept. 13-16 at the fairgrounds in Ripley.
The fair is based on the importance of agriculture in Lauderdale County with plenty of livestock and culinary events.
Sonshine Amusement Center will offer midway rides and food.
Nightrain, a Guns N' Roses tribute band, headlines the main stage entertainment on Sept. 16.
The fair is open 5-10 p.m. Sept. 13-15 and 11 a.m. to 10 p.m. Sept. 16.
Admission is free.