Interesting facts about your electric service
Waiting for your monthly electric bill?
Ripley Power and Light meters are read on the first day of each month. Bills are ready around the fifth day of the month and then mailed.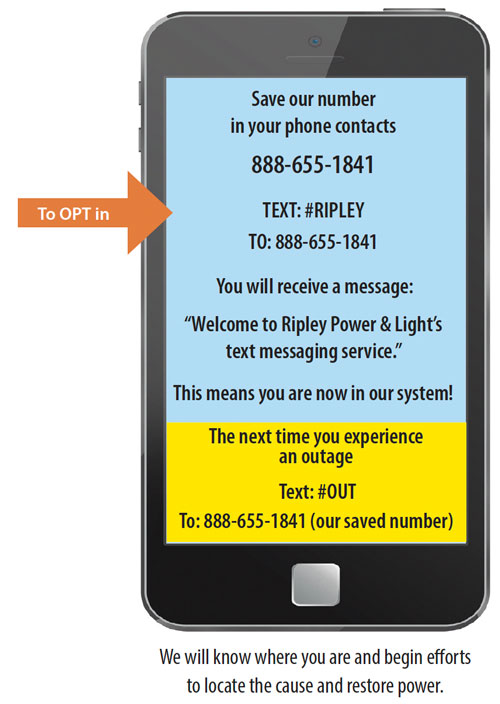 Customers who signed up for e-statements will get their bill in an email that day. To sign up for e-statements, go to the "My Account" section of our website.
Text to report an outage
Update your cell phone number here or call 731-635-2323. This system only works with a cellphone.
A note for new Prepay customers
Prepay customers receive a new account number each time they move to a new location. The customer will receive the new log-in information from a Customer Service Representative on the day he or she signs up for new service.
To log-in to your new account, download the myusage app or go to myusage.com. It may take 24 to 48 hours to access your new account. More information about the Prepay Program is available here.
Solar power for your home?
Residential customers interested in getting their electricity from solar power should visit TVA's website and enroll in TVA's Green Connect program. You'll find it at tvagreenconnect.com.