Fall Back on November 6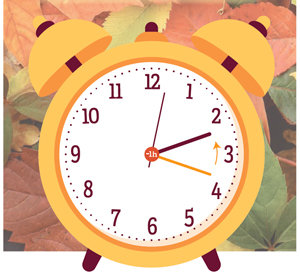 Daylight saving time originated to save resources and extend the workday.
In the past four years, 19 states have enacted legislation or passed resolutions pushing for permanent daylight saving time nationwide.
The U.S. Senate unanimously passed the Sunshine Protection Act on March 15 , just days
after clocks were adjusted to spring forward. The act would abolish clock changes and make daylight saving time permanent in the U.S. starting in November 2023.
According to a recent poll, nearly two-thirds of Americans want to stop the twice-per-year clock change. The decision by the Senate is promising, but the bill is stalled in the House of Representatives, which faces more immediate pressing issues.
Don't forget to set your clocks back one hour on SUNDAY, NOVEMBER 6.