In memoriam — Alonzo Beard
Alonzo Beard, Ripley Power and Light board member and longtime alderman for the City of Ripley, died September 9 at Methodist Germantown Hospital.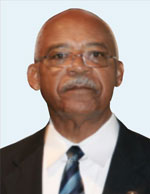 Beard, who owned Beard's Insurance, replaced Elizabeth Lague as the city's representative on the Ripley Power and Light Board of Directors in April 2012.
Born April 9, 1944, he grew up in Gates as the 11th of 14 children. He graduated from Carver High School in Brownsville in 1962 and received his bachelor's degree from Tennessee State University in 1966.
While serving in Vietnam, he was wounded in his left shoulder and awarded a Purple Heart. He spent several months in the hospital and returned home as a disabled veteran.
Beard began his career in insurance at Equitable Life Insurance Company of Iowa in Kansas City, Mo. He returned to Ripley in 1979 and started his independent brokerage firm specializing in life and health insurance and annuities.
He was a deacon at Holly Grove Baptist Church in Ripley and a life member of Phi Beta Sigma Fraternity Inc. He served as Ripley Police Commissioner, a Boy Scout troop leader, treasurer of the Memphis Area Associations of Government, treasurer of the Nathaniel Lodge No. 216, Lauderdale County Election Commissioner and a 32nd Degree Mason with the Dyersburg Consistory.
Beard also was a member of the local and national branches of the NAACP and the Lauderdale County Democratic Party.
He is survived by his wife, Diane; two daughters, Mary Helen Beard of Nashville, and Latasha Beard of Cordova; a son, Ricky Smith of Mesa, Ariz.; two brothers and five sisters.
---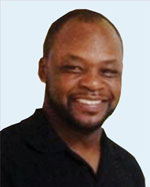 Thompson appointed to Power and Light Board
Replacing Alonzo Beard on the Ripley Board of Alderman and Ripley Power and Light Board of Directors is Austin Thompson, an active member of the Ripley community.